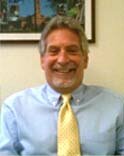 Providing Protective Factors For Successful Outcomes
Joe Lavoritano, Executive Director

The Mission of St. Gabriel's System is to serve, in the words of the Founder, Saint Jean Baptiste De La Salle, "the least, the last and the lost." Saint Gabriel's System gives the youth entrusted to our care hope for the future. As a System, Saint Gabriel's is committed to helping youth achieve positive outcomes that will contribute to a positive future. The youth in our care learn to control their feelings and become accountable for their behavior. As a result they have the opportunity to improve their academic levels, learn career/technical skills and earn a diploma. These outcomes help the youth become productive citizens and serve their community.